Winter Flowers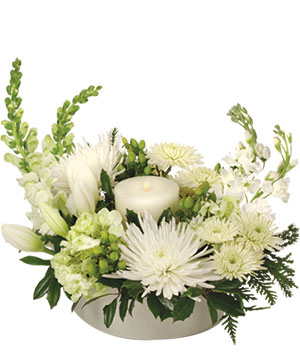 SNOW WONDER
Arrangement
This stunning arrangement will bring warmth to those chilly nights! The radiant white snapdragons and graceful white Fuji mums pair beautifully with the elegant white tulips and superb green hypericum, creating a truly delightful bouquet. Peaceful and alluring, Snow Wonder is a whimsical wonderland—no snow needed!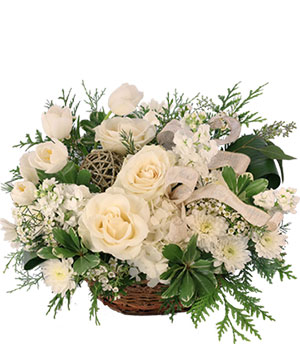 Snowy Spectacular
Basket Arrangement
"Spectacular" only begins to describe this delightful basket! With enticing white roses, dreamy white daisies, timeless white tulips, and more, Snowy Spectacular is brimming with charm. Splendid and alluring, this radiant arrangement is the perfect way to welcome the winter season!
Winter is a season of powdery-white snow, fresh cedar and pine, mistletoe and more. This heavy season's beauty is best adored indoors. PARK SQUARE FLORIST INC. can help you order a festive arrangement of winter flowers for yourself or a deserving friend. Reds, greens, whites, golds -- all brighten even the chilliest of spaces. Winter parties are so much better with the color of winter blooms! So remember the helpful staff at PARK SQUARE FLORIST INC. for your flowers this winter.