National Boss Day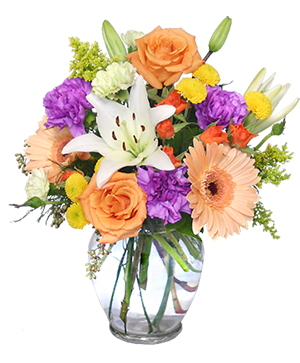 Celebrate!
Bouquet
These bright and cheery flowers can make any occasion special! Filled with striking peach gerberas, yellow button poms, purple carnations, and more, Celebrate is a vibrant and colorful mix. Send your loved ones a special surprise with this lovely bouquet!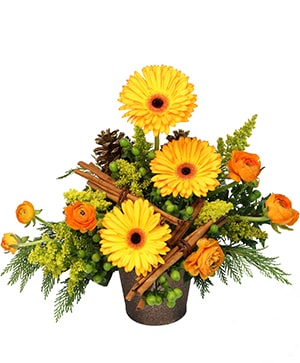 Hints of Cinnamon
Floral Arrangement
Bring on the happy with these beautiful and bright colors! Filled with cinnamon sticks, pine cones, evergreens, rananculus, gerberas, and more, this arrangement is the perfect way to add life to any space for the season. With the perfect Hints of Cinnamon, they're sure to smile! Surprise someone with a beautiful bouquet of flowers to spruce up their home.
Bosses Day is just around the corner. Show your boss just what they mean to you with a beautiful flower arrangement from PARK SQUARE FLORIST INC.. It's always good to get recognition of a job well done, and National Bosses Day is the perfect time to do it. Let PARK SQUARE FLORIST INC. help you send flowers to your boss this is Bosses Day.