Thanksgiving (USA)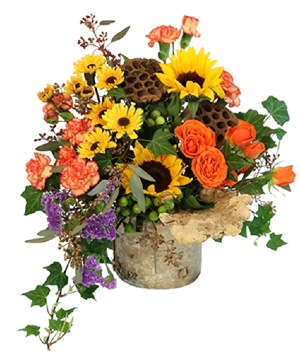 Wild Ivy
Floral Arrangement
Bring the freshness of the outdoors inside with our Wild Ivy arrangement! Featuring brilliant sunflowers, orange spray roses, mini carnations, ivy, and more, this arrangement is sure to delight! Send this gorgeous arrangement to someone you love today!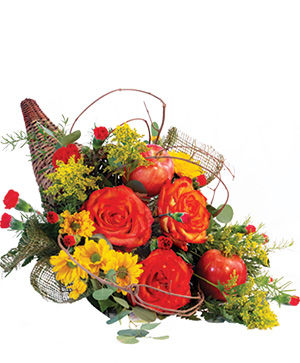 Majestic Cornucopia
Floral Arrangement
These beautifully warm tones are the perfect treat this season! Featuring stunning red mini carnations, orange roses, yellow daisy poms, and more, Majestic Cornucopia is sure to be a fall favorite. Add this gorgeous centerpiece to your table this season!
Fall is a favorite time for flowers. The colors of autumn abound during this beautiful season of Thanksgiving. Let PARK SQUARE FLORIST INC. help you bring this color into your home with the help of autumn flowers. With the simple addition of flowers on your Thanksgiving table, your family dinner will transform into a glorious Thanksgiving feast! PARK SQUARE FLORIST INC. in Woonsocket can help you say "I am thankful for you," to any friends and family who are unable to make it to your house for the holiday. Just give us a call, we are thankful for you.